How to use the Metro Express?
Travelling with Metro Express is so simple!
To travel on the Metro Express, you need a MECard (a prepaid smart card which serves as an electronic ticket and can cover multiple journeys). For occasional travellers, there is the Single-use Ticket (a ticket covering a single journey). Visit the website for more information on how to buy a Single-use Ticket at the electronic ticketing machine.
The MECard stores the prepaid monetary value credited to the card. The cost of your journey is automatically deducted from your MECard's credit balance and you can top it up whenever you need to. It's so convenient!
There are 5 types of MECard: Adult, Child, Student, Senior, Priority – each with its own terms and conditions regarding purchase and use.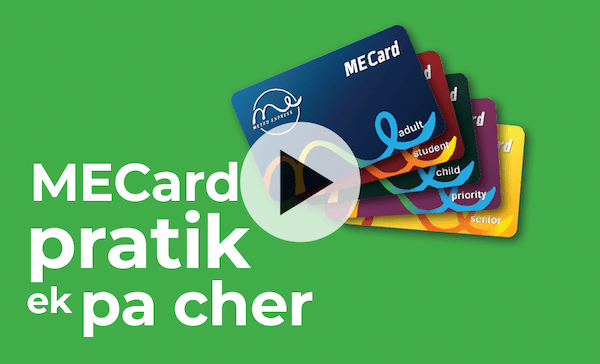 MECard: Simple and affordable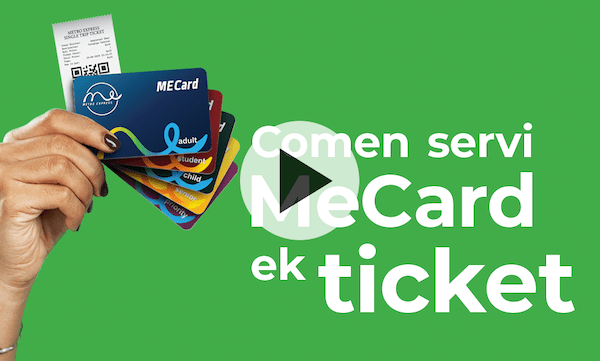 MECard et Single-Use Ticket. Purchase and use.
Metro Express provides you with easy-to-use tools to help you plan your journey and calculate your travel time.
Frequent, punctual and fast

The Metro Express operates from Monday to Sunday, including public holidays, from 6:00 to 19:00*
Frequent: Every 10 minutes
Punctual: Arrives at the scheduled time
Fast: Takes the expected time
*Subject to change at the discretion of the company.
Due to Covid-19, Metro Express is currently operating as follows:

Monday to Sunday: 6h – 19h
The Metro Express fares are shown in the table below. The cost of your journey is 5-10% less when using an MECard compared to using a Single-use Ticket and is calculated according to the number of zones travelled. We recommend that regular users use an MECard as this will allow them to benefit from the many practical advantages that the MECard has to offer:
SuperSaver Incentive 
Prepaid smart card
Covers multiple journeys
Stores the credited monetary value
Fares are automatically deducted from available credit
Can be topped up as needed
Calculate the cost of your journey:
The MECard Adult and Single-use Tickets can be purchased at the electronic self-service ticket machines at all stations. The process is simple and takes just a few seconds. For information on how to obtain all other MECards (Child, Student, Senior and Priority), please refer to "How to buy / request your MECard".
Adult: Rs 150 (includes Rs 100 credit)
Child: Rs 150 (includes Rs 50 credit)
Student: Rs 100
Senior: Free (for retired citizens aged 60 and over)
Priority: Free (for disabled citizens)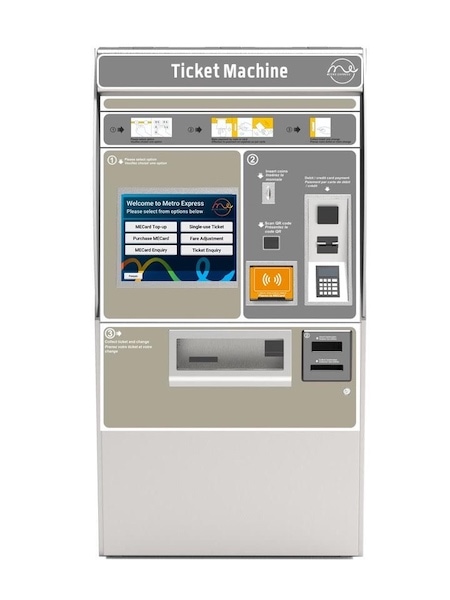 How do I buy / request an MECard?
Adult: From the electronic ticketing machine screen, select 'Purchase MECard' and then follow the instructions given on the screen.
Child: Can be purchased by a parent or guardian at the Rose Hill Central Ticket Office.
Student: MECard Student is distributed through educational institutions located along the Metro route. Please make your request through your institution directly. Your institution will then contact the NLTA.
Senior: Please go to the Rose Hill Central Ticket Office with your ID card and Free Travel Bus Pass.
Priority:

Please go to the Social Security Office nearest to your residence.
How do I buy a Single-use Ticket?
On the electronic ticketing machine screen, select 'Single-use Ticket' and then follow the instructions given on the screen.
Validate your ticket
Passengers must validate their ticket or MECard before embarking and disembarking from the train. This is done using the electronic scanners which are located at all stations' entrances and exits. Simply place your MECard near the scanner's sensor to validate it.
Embarking: MECards and Single-use Tickets must be registered by an electronic scanner: TAP-ON to validate your ticket.
Disembarking: You are again required to scan your MECard or Single-use Ticket on the electronic scanner: TAP-OFF so that your ticket is registered when you disembark.
Inspection
Metro Express inspectors patrol the network at all times. Anyone caught fare evading risks being fined up to Rs 5,000 and up to 2 years imprisonment.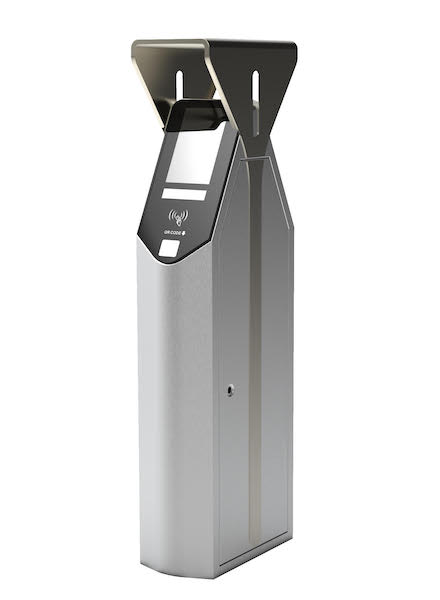 How to top-up your MECard
Holders of MECard Adult, Child and Student (for those travelling outside of their free hours/free zones) will need to top-up their MECard.
To top-up your MECard, place it on the electronic ticketing machine scanner and select 'MECard Top-up'. Then simply follow the instructions given on the screen.
How is the cost of my journey calculated and debited?

This is calculated depending on which stations you embark and disembark from: i.e. where you TAP-ON and TAP-OFF.
How do I check the credit on my MECard?
Place the card on the scanner of the electronic ticketing machine and select 'MECard Enquiry'. The available credit will be displayed, as well as details of your last journey.
Metro Express: An intermodal and sustainable transport system
Metro Express has 20 stations from Port Louis to Curepipe with 6 major stations which are adjacent to bus stations. In and around this joint space, everything is already planned to integrate other modes of transport, in order to allow Metro Express users to easily and quickly reach their home, their place of work or any other destination.
Buses
Several stations are close to local bus stations and bus stops for connectivity to main roads.
Rose Hill Central operates as a major bus interchange for bus services connecting to and from the East, West and North-west.
MEL shuttle
A specially designed MEL shuttle network is in the pipeline to serve Metro Express stations. MEL shuttles offer passengers proximity links between their homes, their station of departure and their final destination.
Motorists: Drop off & Pick up
Private vehicles can drop off and pick up passengers at the stations using dedicated temporary parking areas, allowing Metro Express passengers direct, secure and convenient access to the stations.
Park & ​​Ride
Parking facilities reserved for Metro Express users – including disabled parking – are available at Coromandel (250 vehicles capacity), and will soon be available in Phoenix and Vacoas.
Taxis: Dedicated parking
There is dedicated parking for taxis at all Metro Express main stations.
Cyclists: Bicycle facilities
To promote a sustainable transport system, the following cyclist facilities are provided:
Rose-Hill Central: Sheltered and secure zone with 24 bike racks
All stations: 12 bicycle racks available
Direct road access for cyclists within a 1-2 km radius of the stations.
Pedestrians: Accessibility and dedicated crossings
Dedicated pedestrian walkways and pavements.
Safe crossings, signalised road crossings where necessary, and pedestrian overpass available at Victoria Station.
Wheelchair access ramps onto station platforms.
Announcements including hearing loops for the hearing impaired.
Passenger Information Display with real time traffic information (destination, expected, and actual arrival time at the station).
Seating, dustbins, drinking fountains.
Wayfinding signage at major junctions within a 200m radius of the stations.
Network and location maps for passengers' information.
Safe and secure stations with adequate lighting and CCTV cameras.
Access to elevated stations via stairs and escalators (available at Rose-Hill); and elevators (available at Rose-Hill, Coromandel and Port-Louis Victoria).
MY EXPERIENCE